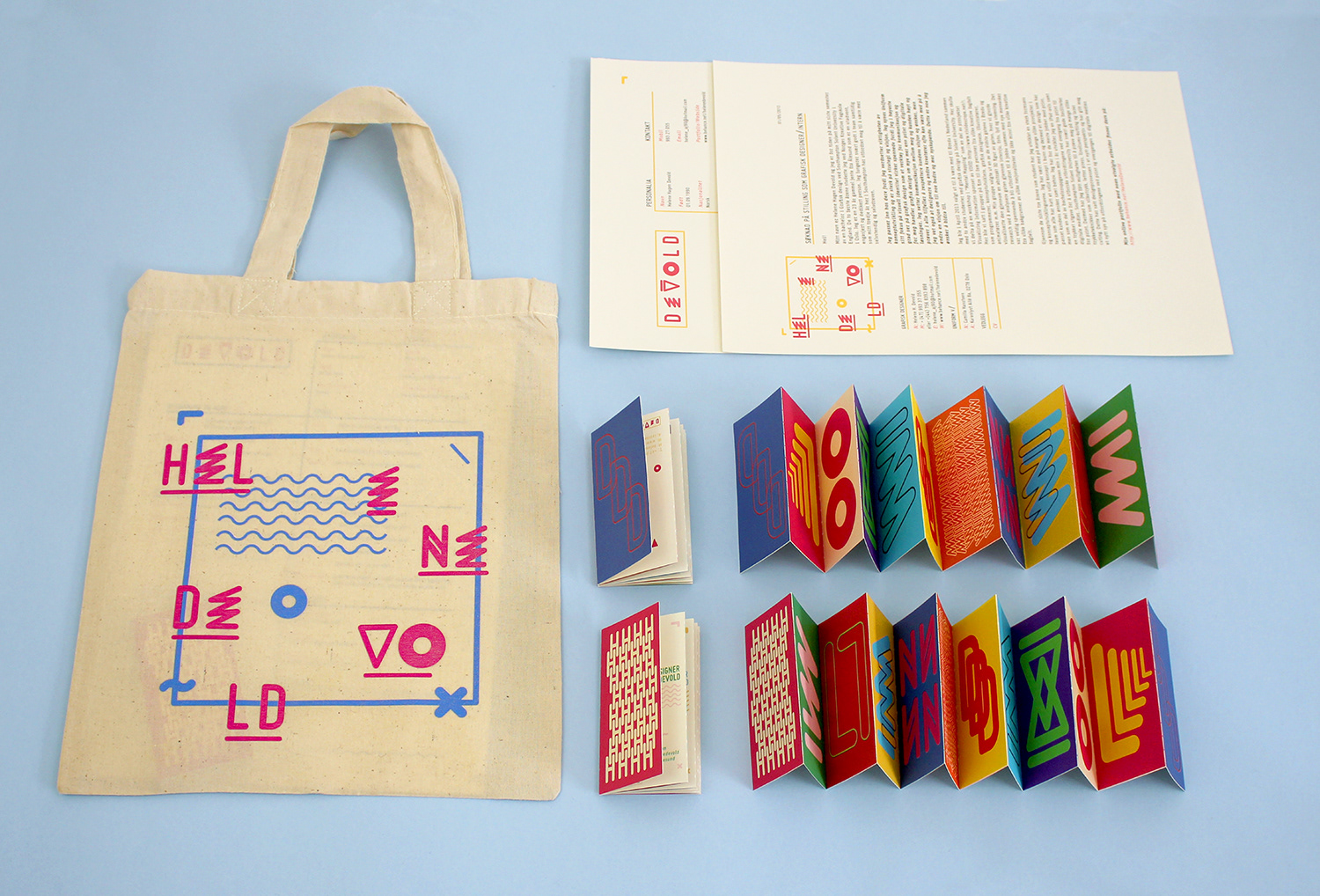 Tote bag with application, CV and business cards to promote my self in the search for a job. Playful colors and typography to represent my creativity and bright ideas. New logo and typeface.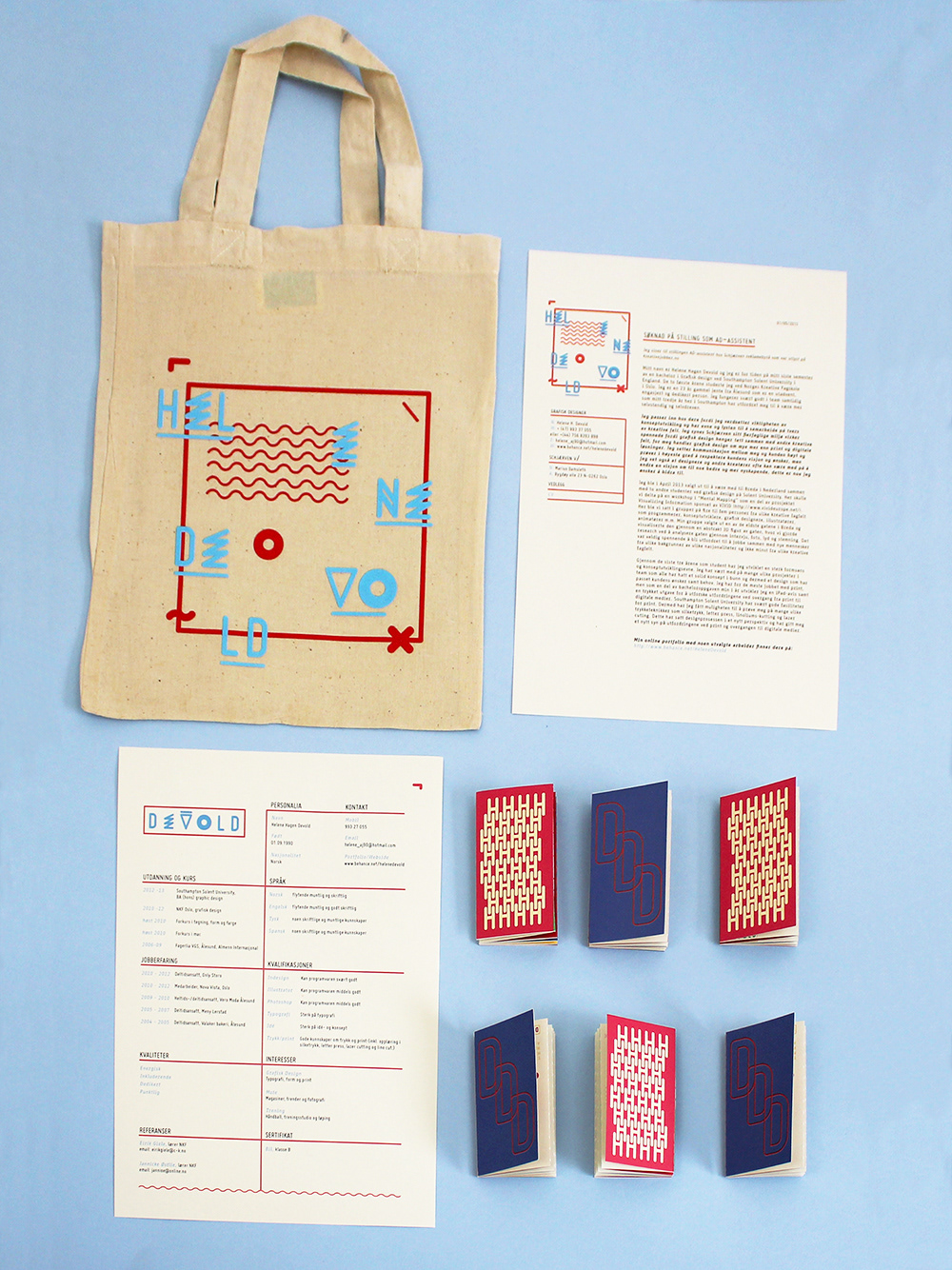 Several business cards where each card represent one letter in my name H E L E N E D E V O L D - can be taken apart and given out to interested clients.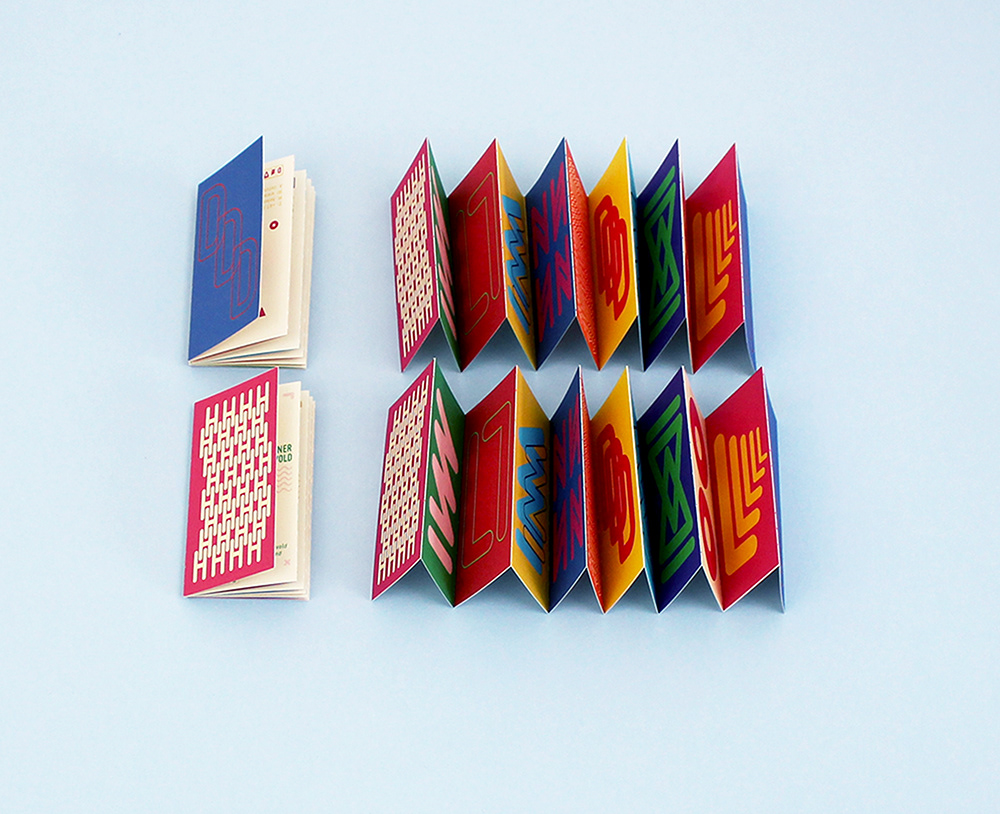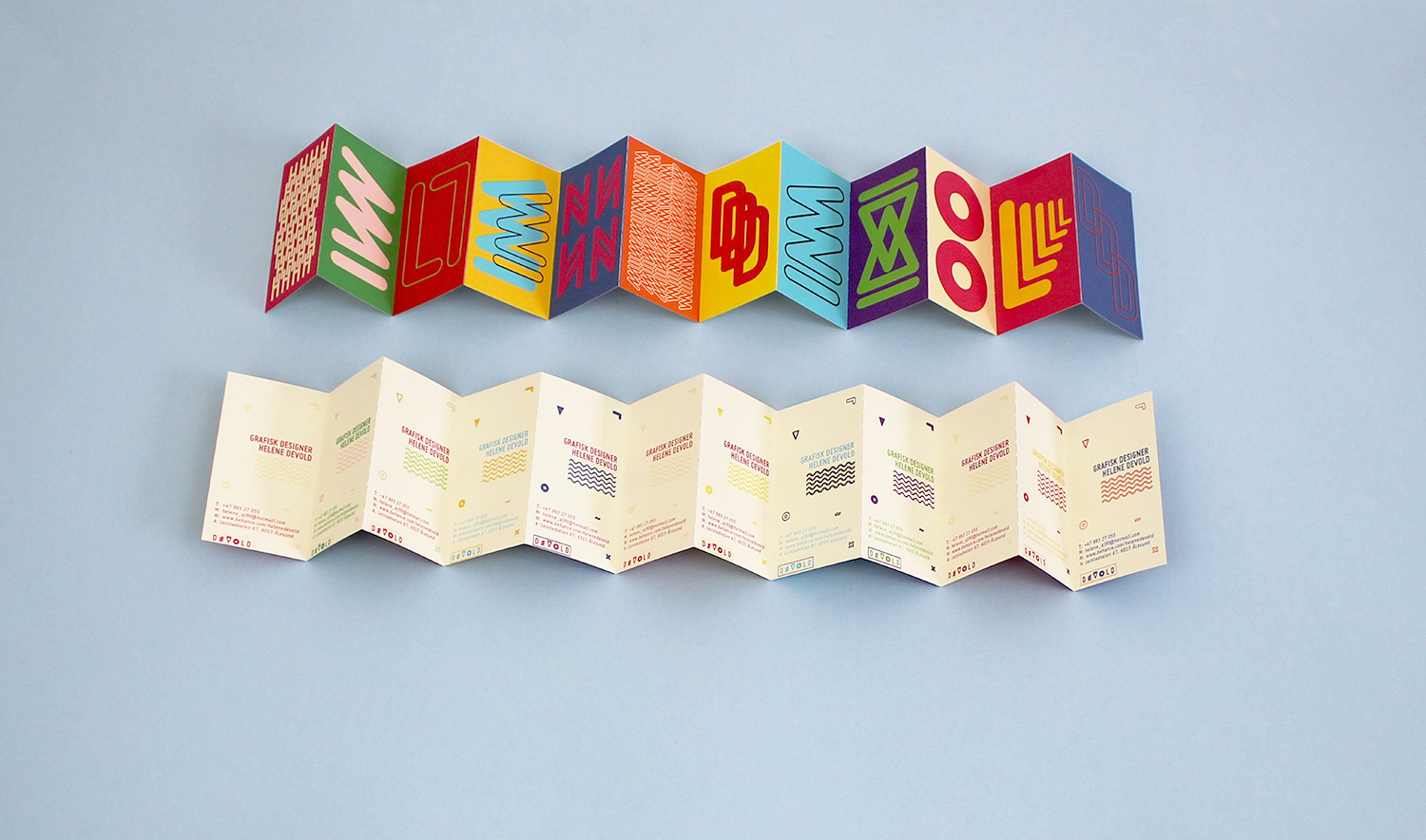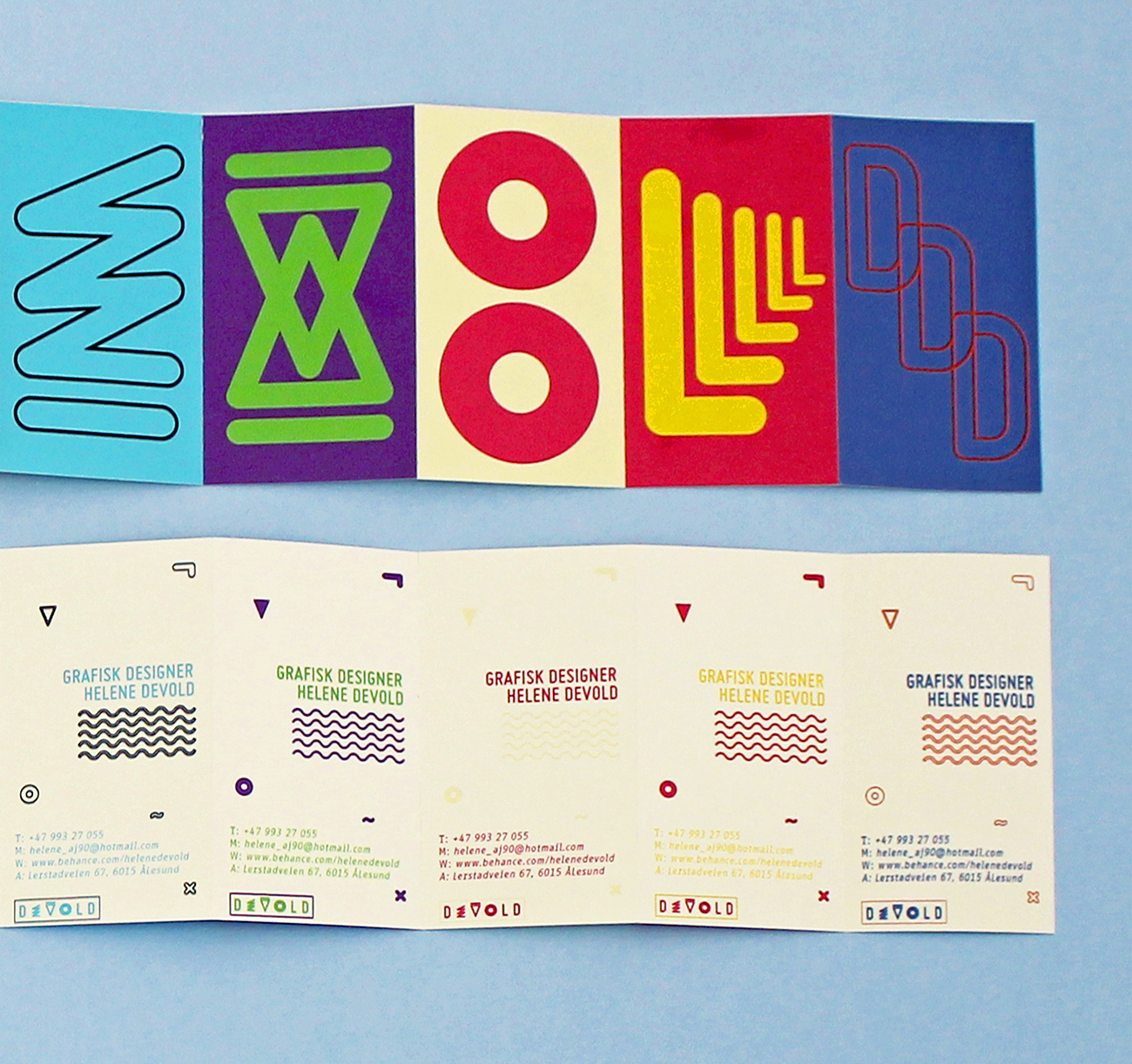 Small tote bags with room for A4 application and CV.