Jakten på Drömresan - Norwegian Reward
"Jakten på Drömresan" is a digital game that was originally developed for Norwegian Reward Norway and is now redesigned for Norwegian Reaward Sweden.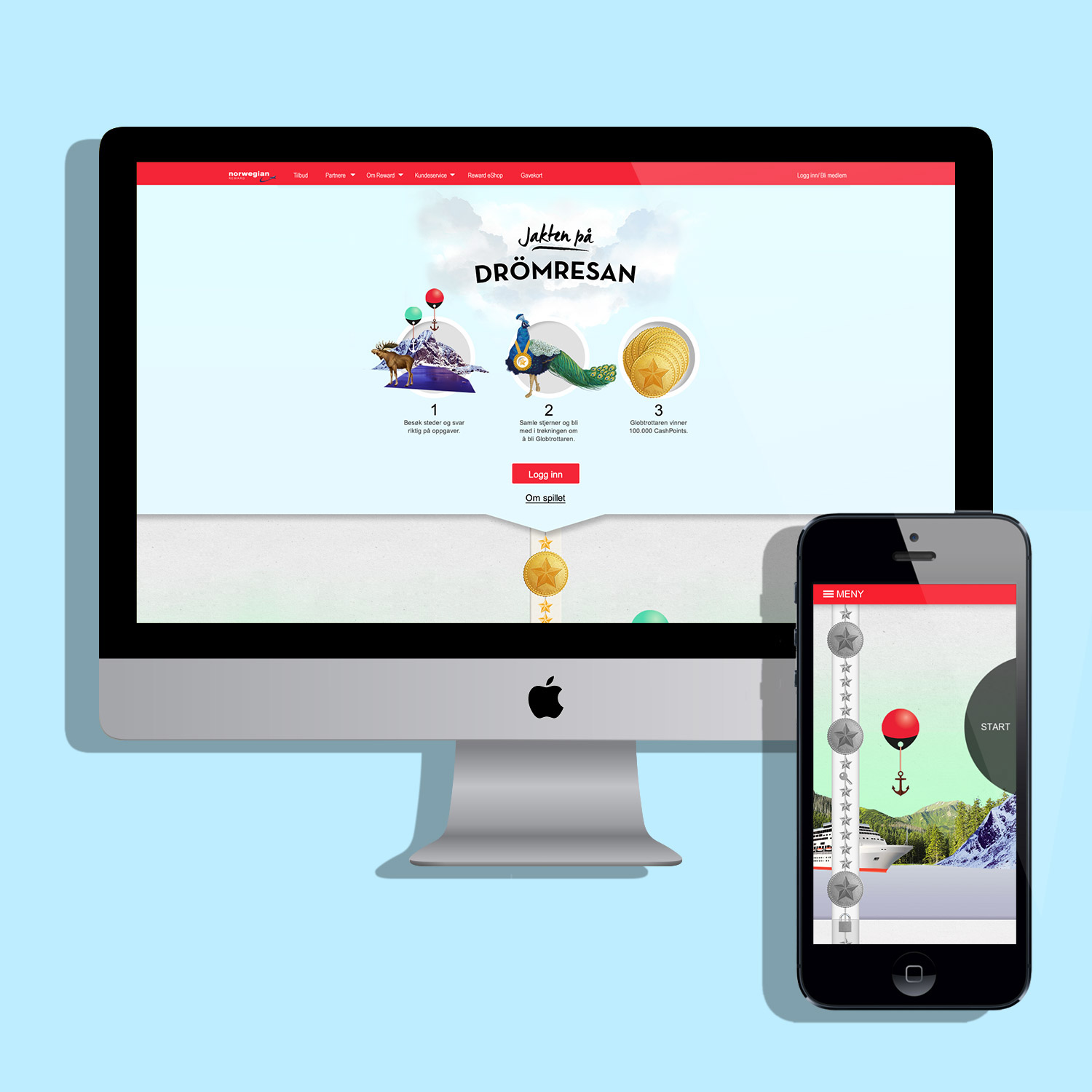 Norwegian is a lowcost airline and (therefor) tickets are cheap.The bonus isn't great on lowfare tickets but you can earn your bonus elsewhere. The game is all about collecting CashPoints- which is the Norwegian's bonusprogam. It was necessary to redesign the game and the mechanics of the scoreboard because of other rules of competition in Sweden.
Footprint:
- WOW! I can earn CashPoints in lots of ways
- 1 CashPoint = nkr 1,-
- With CashPoints I fly cheaper and better
I have redesigned the scoreboard and the mechanics of the points system, the look of the CashPoint and stars. I also redesigned one of the game boards from being the "Norway" -board to becoming the "Scandinavia" -board. I was also responsible for redesigning the "offers" from partners and new pop-up messages in addition to some new call-to-action buttons, mechanics and new logo.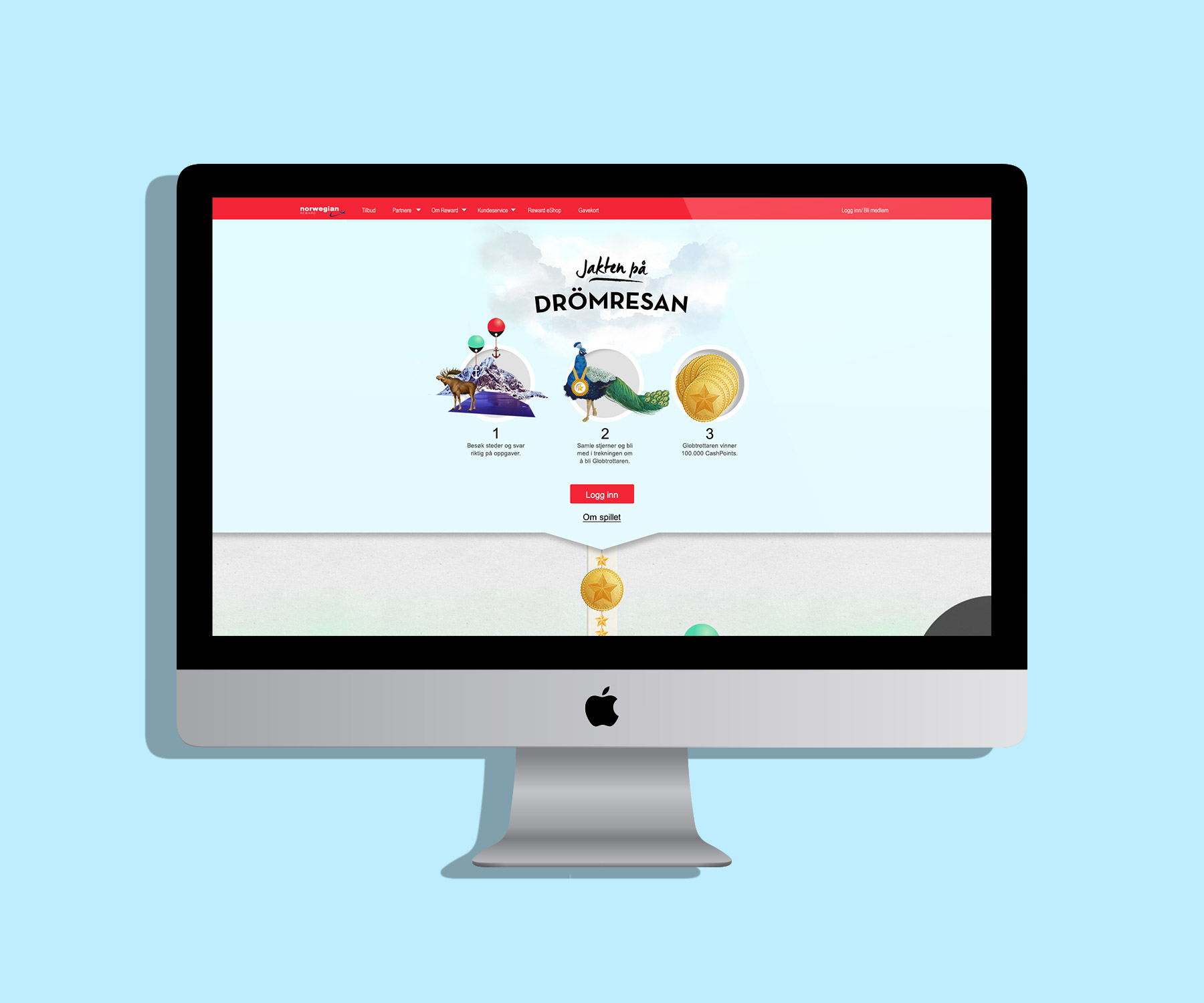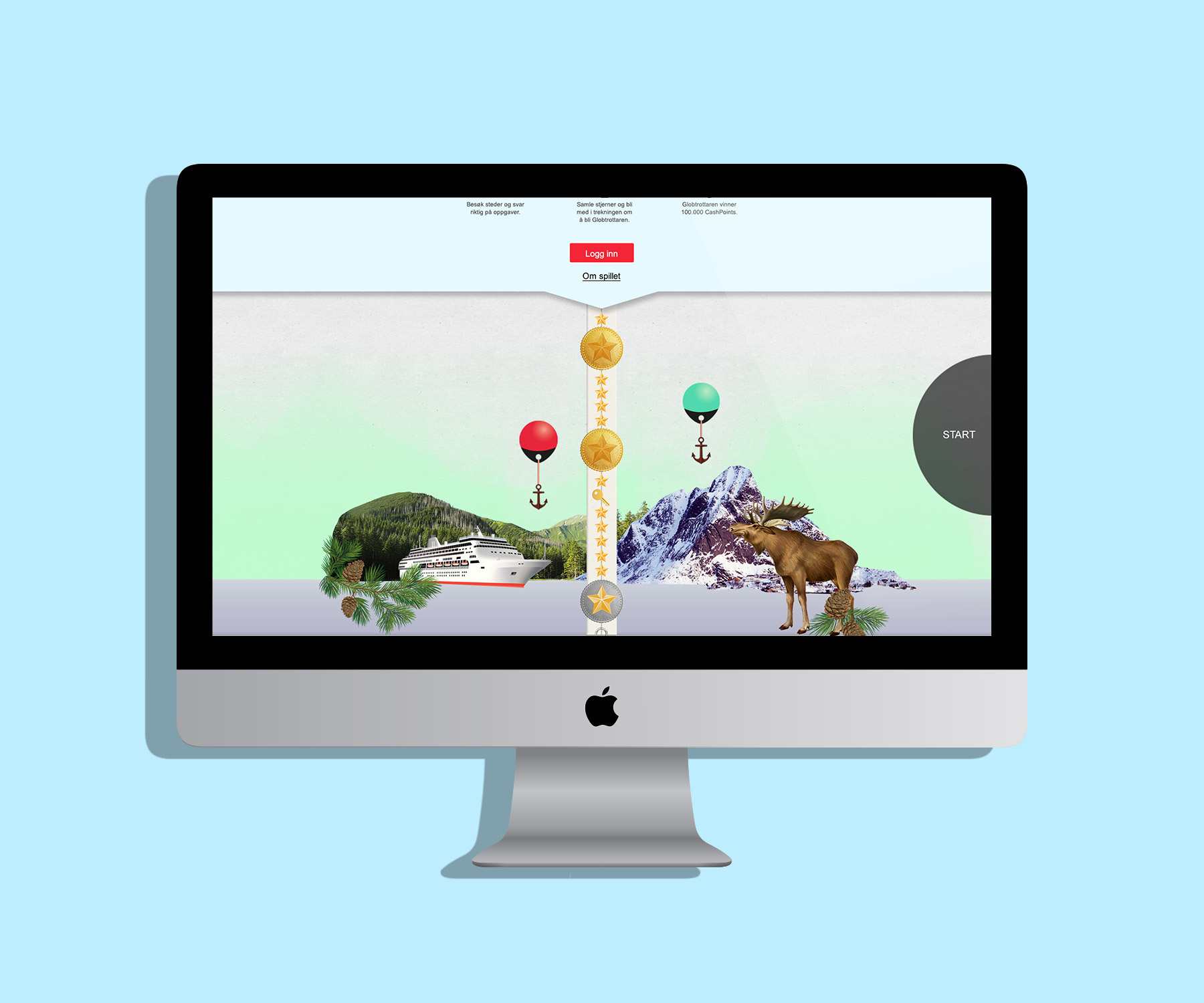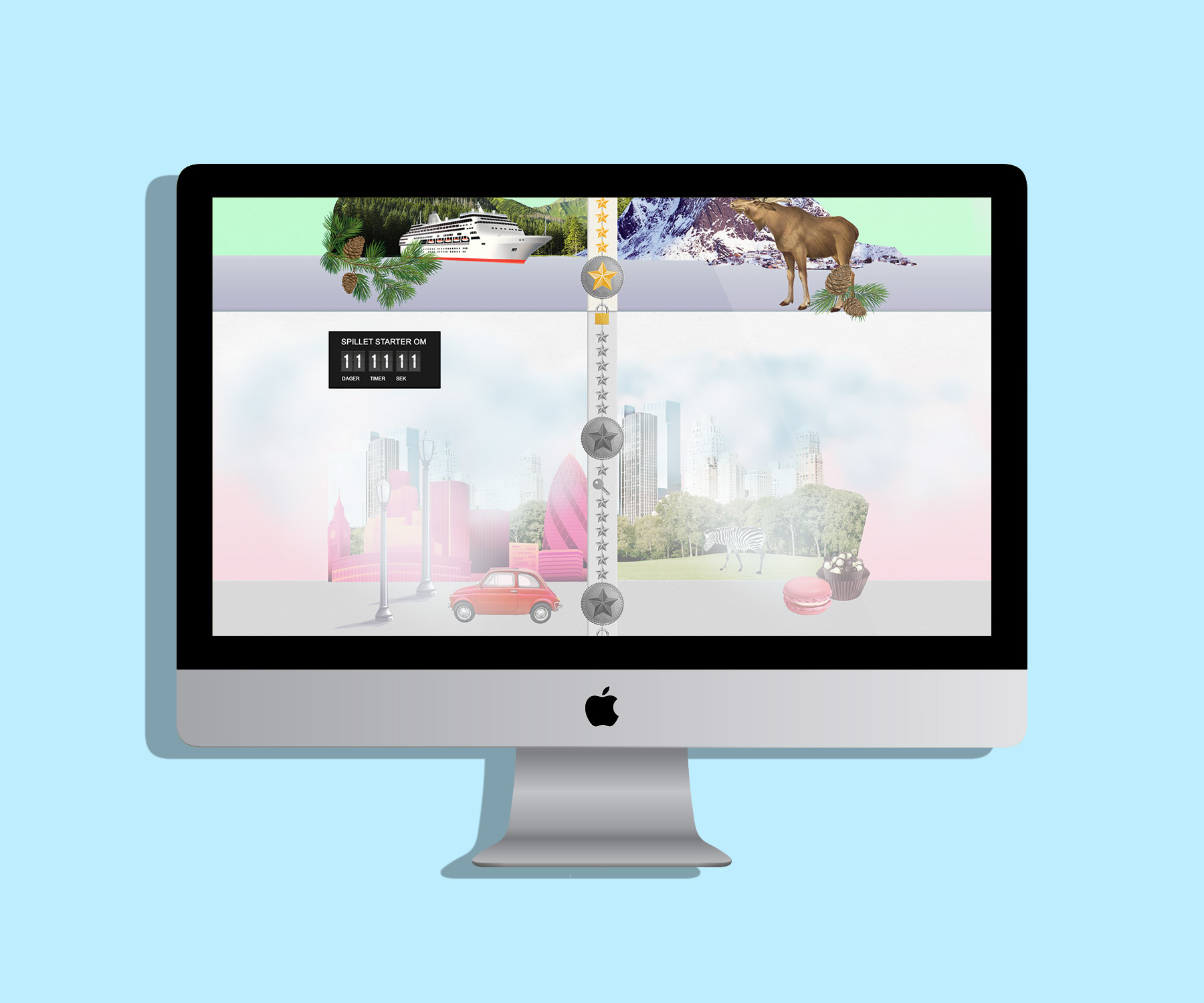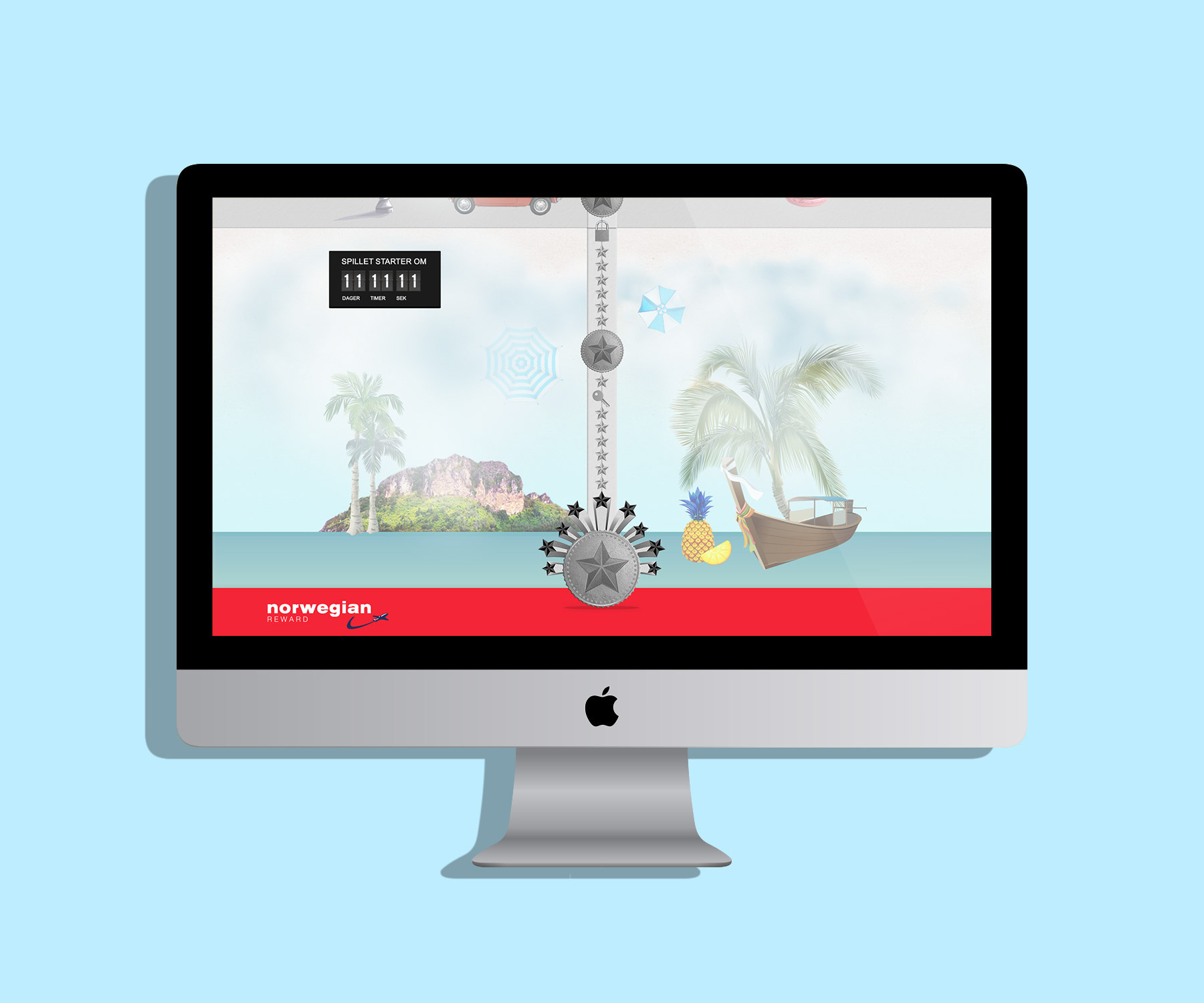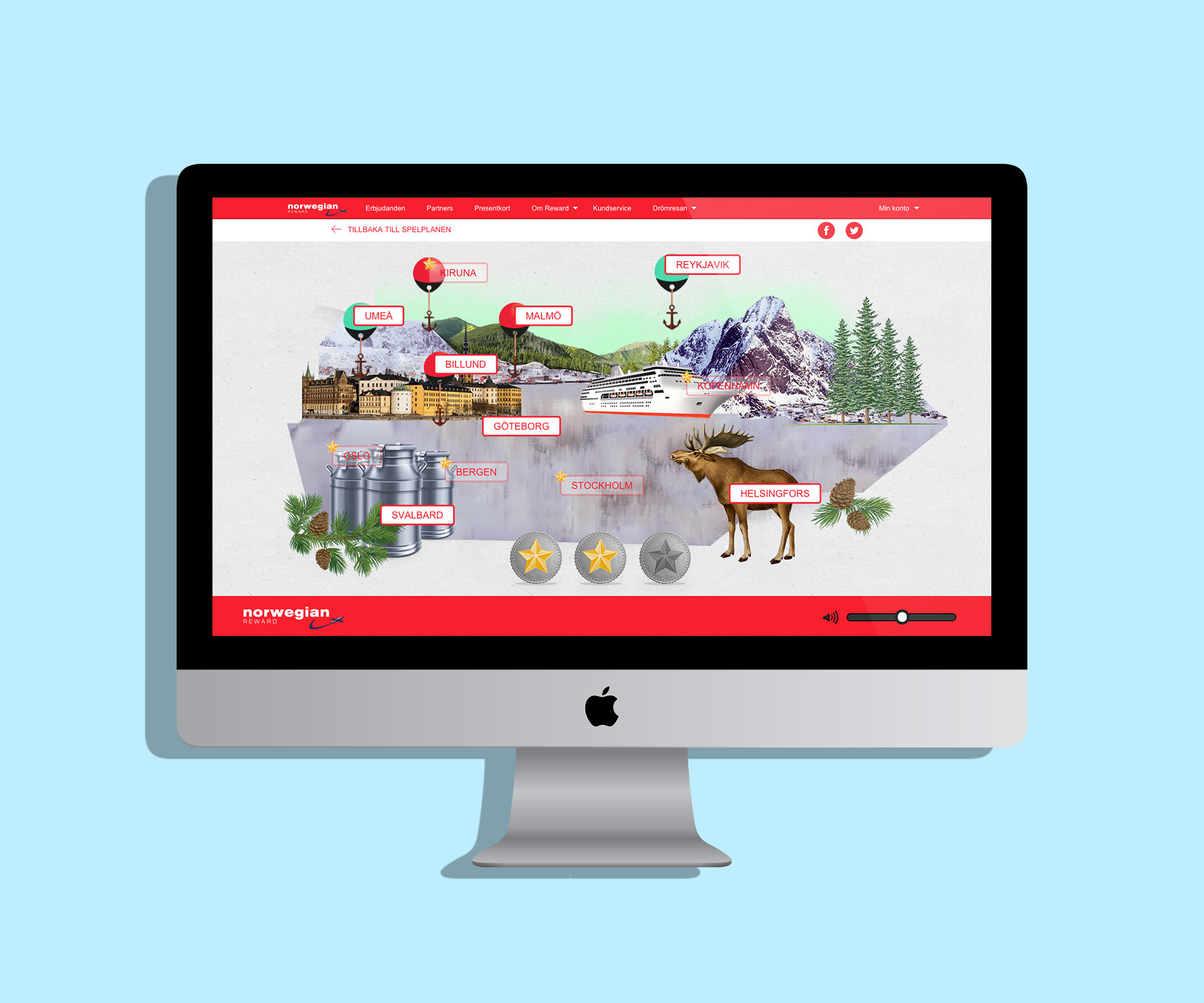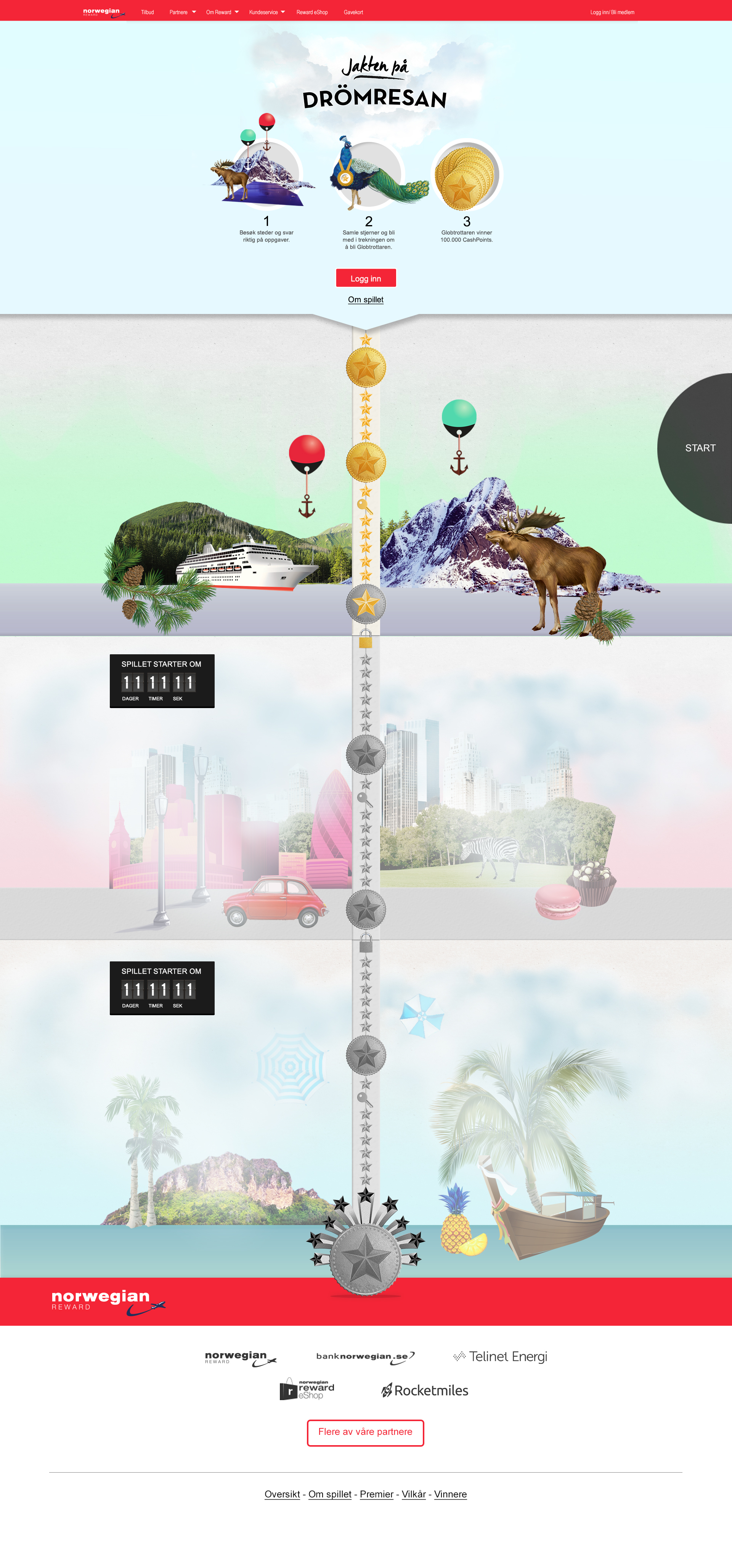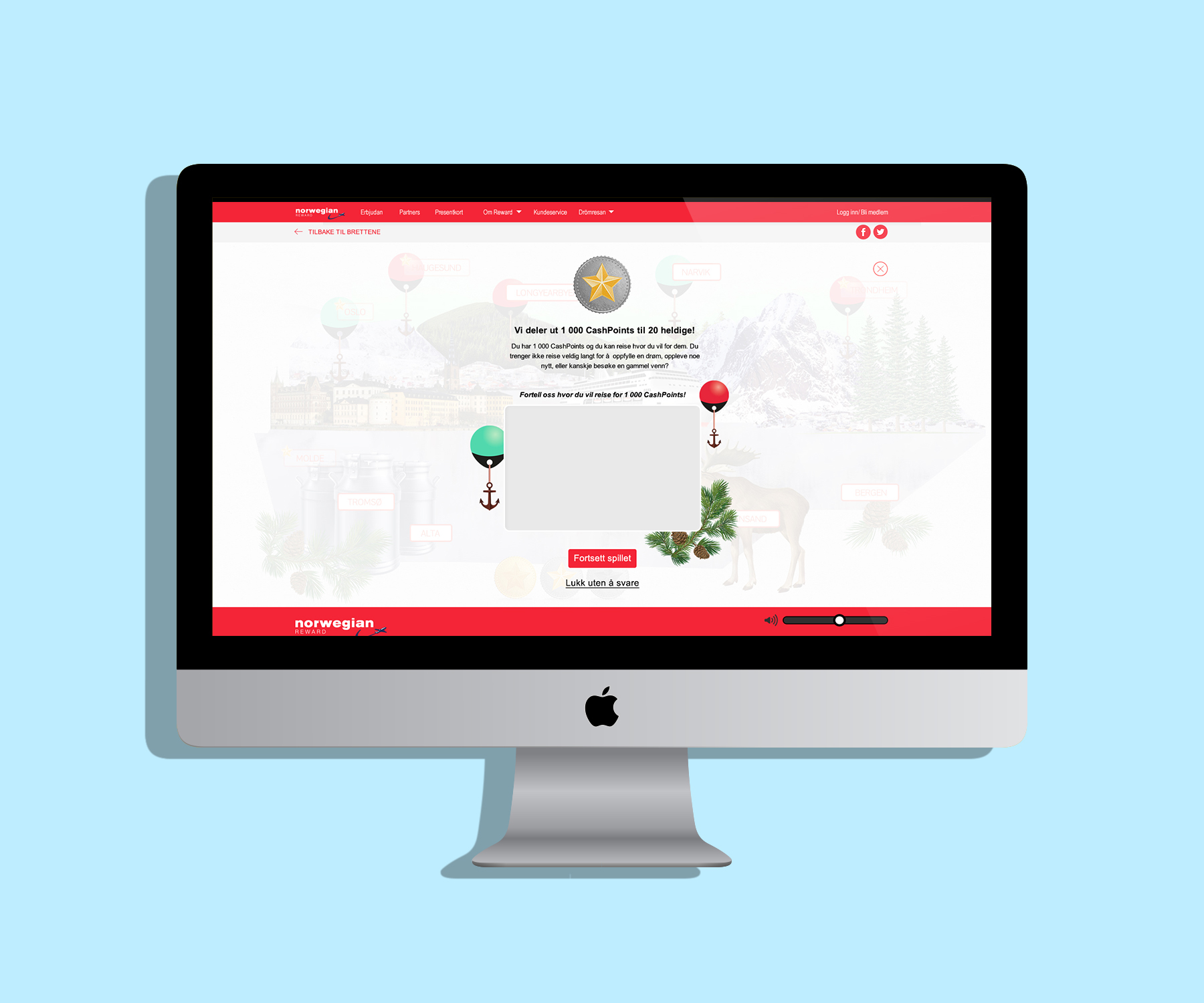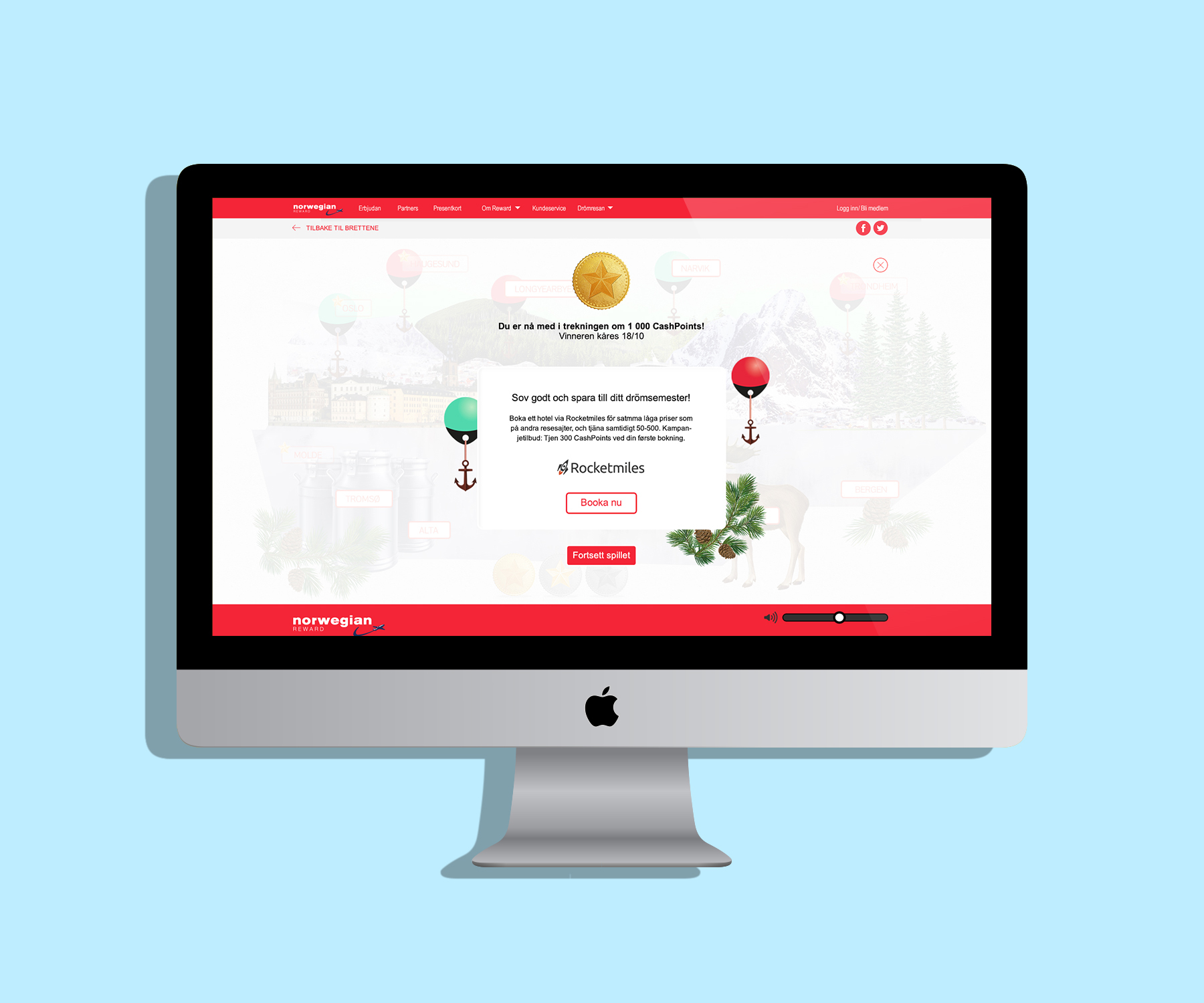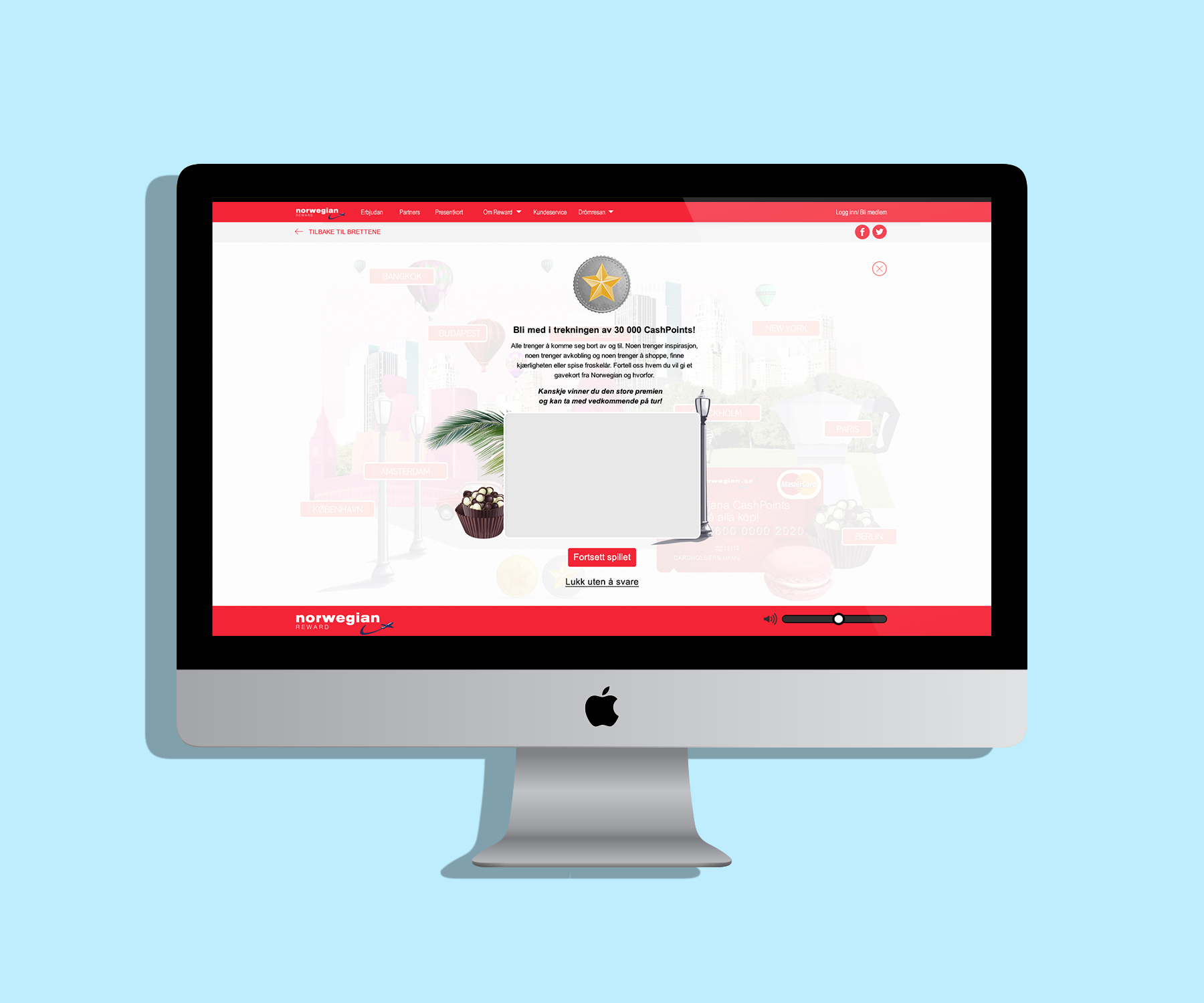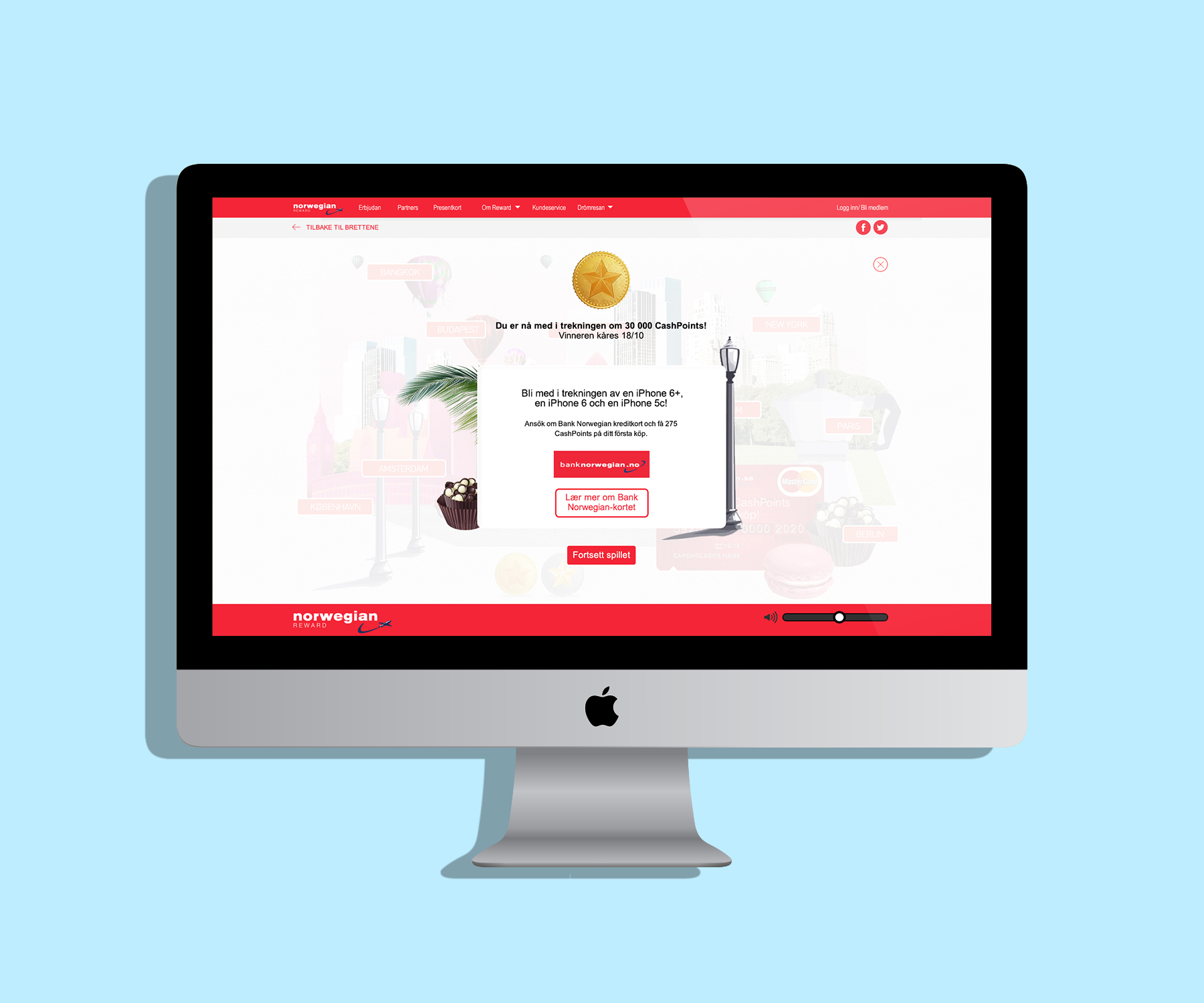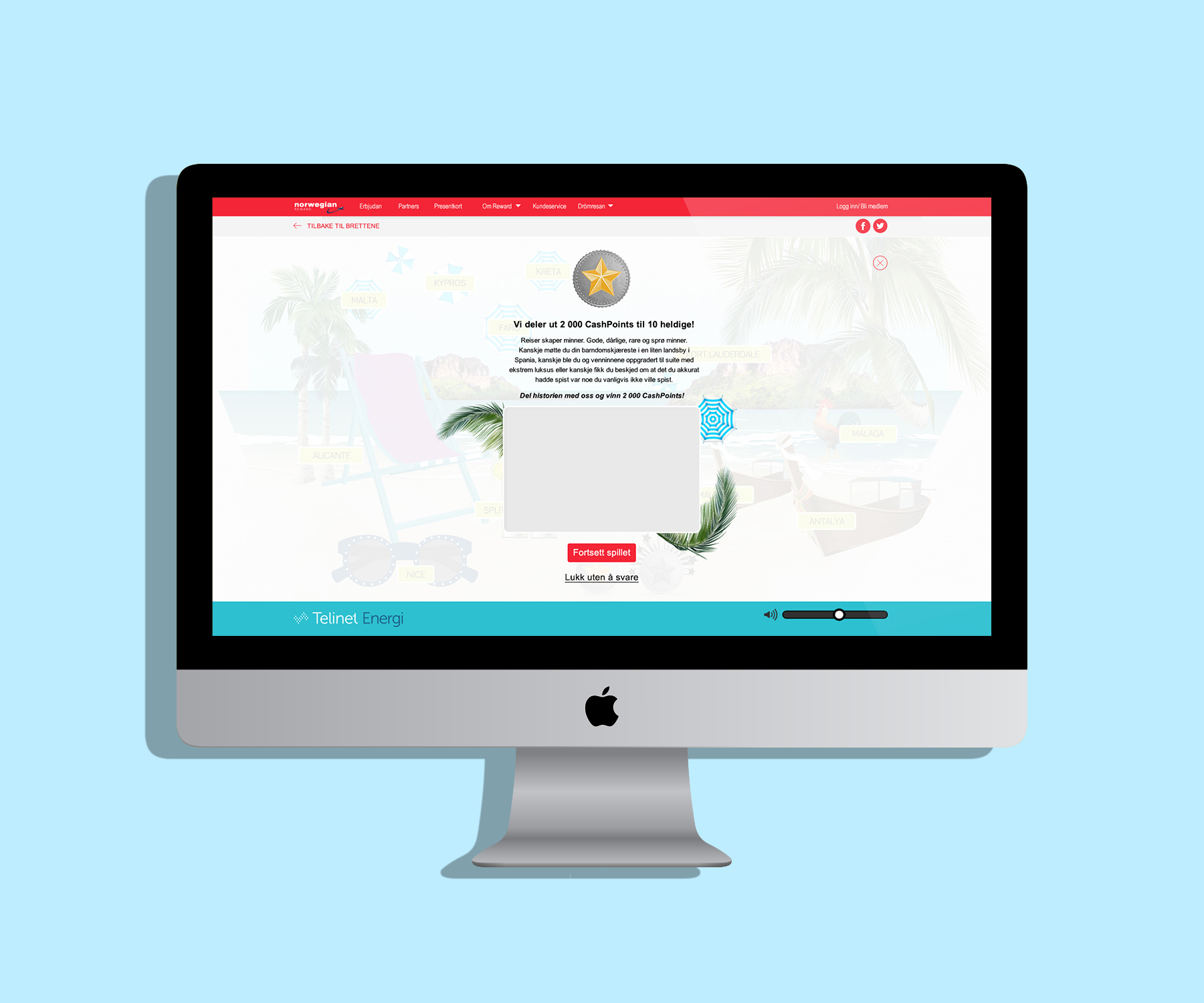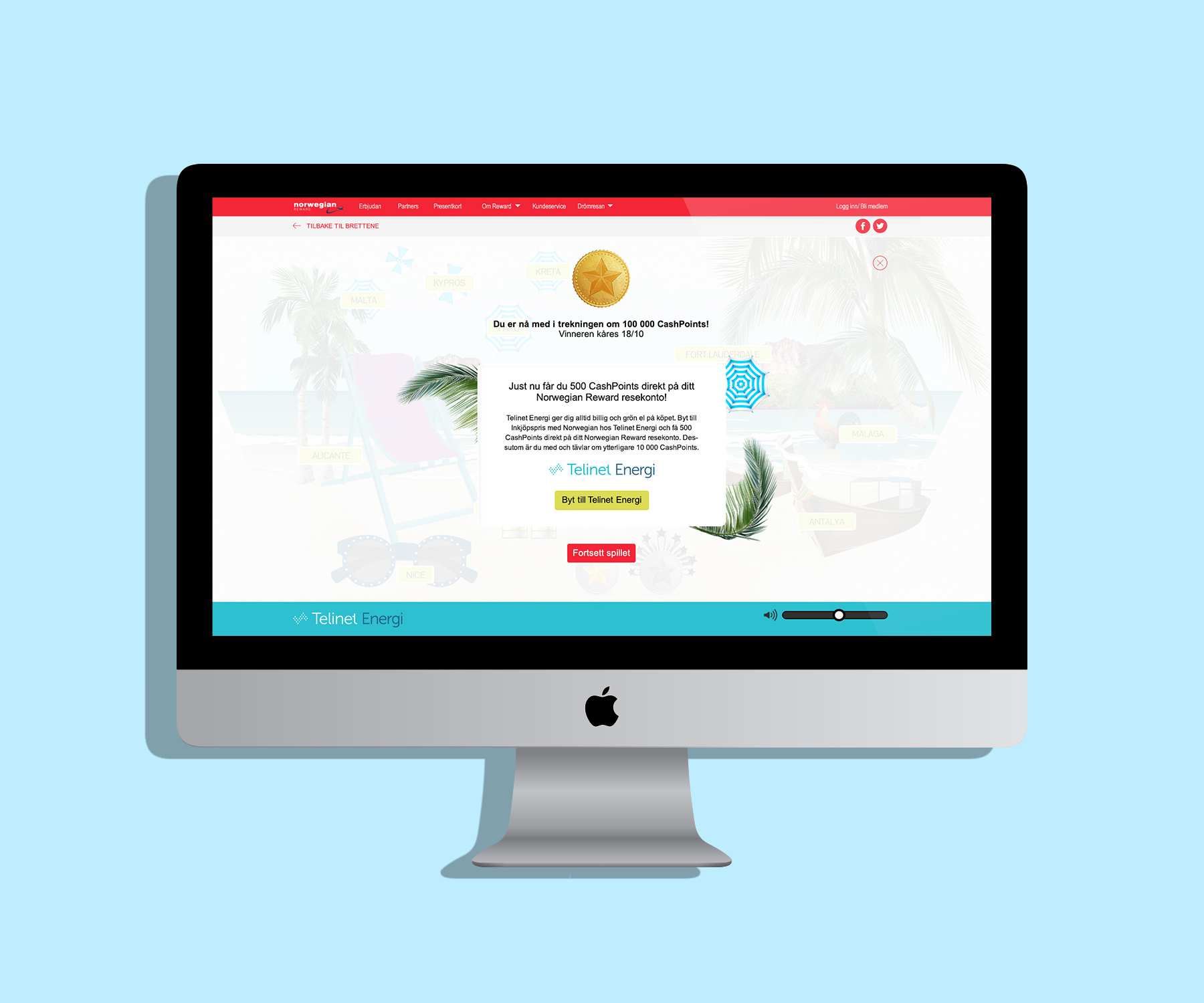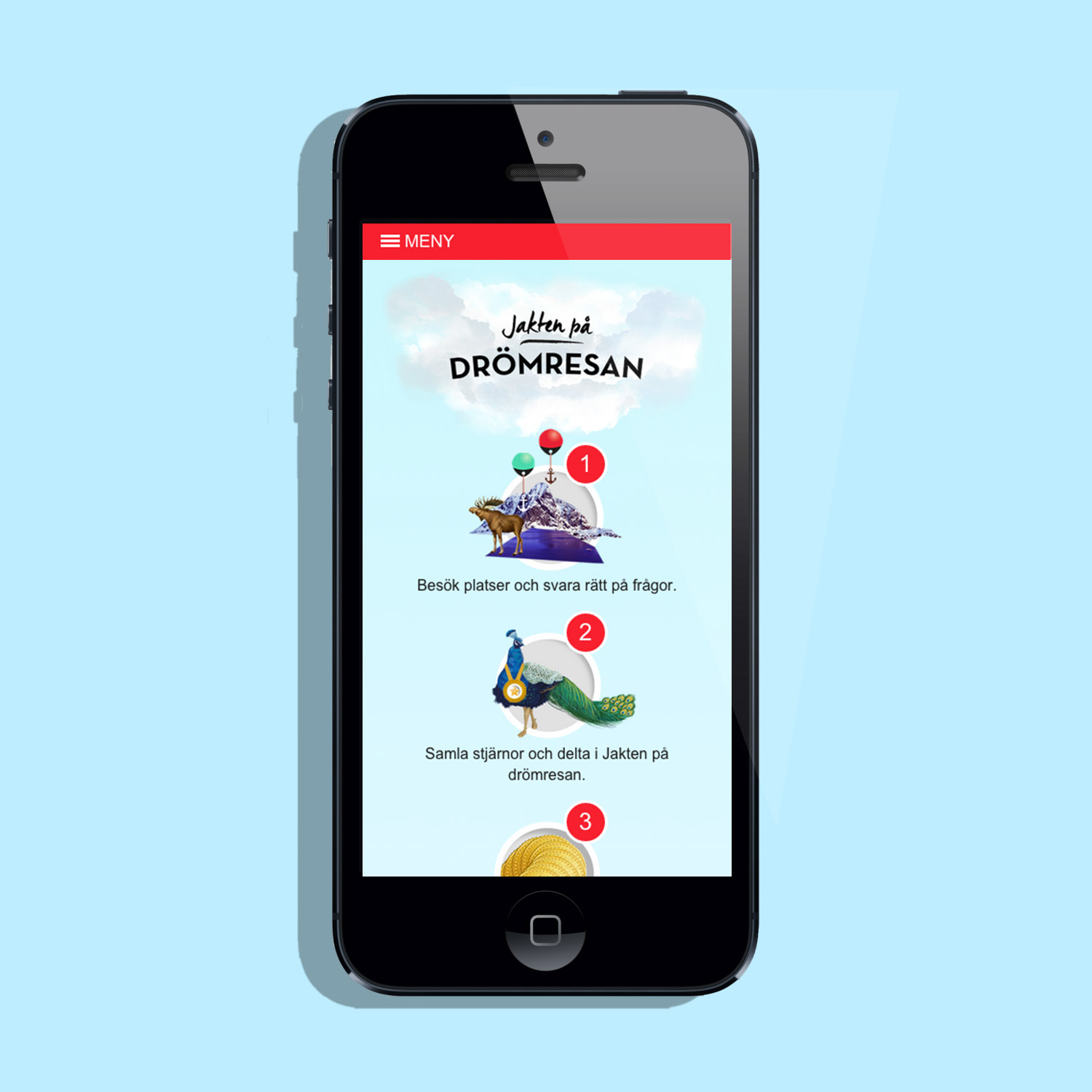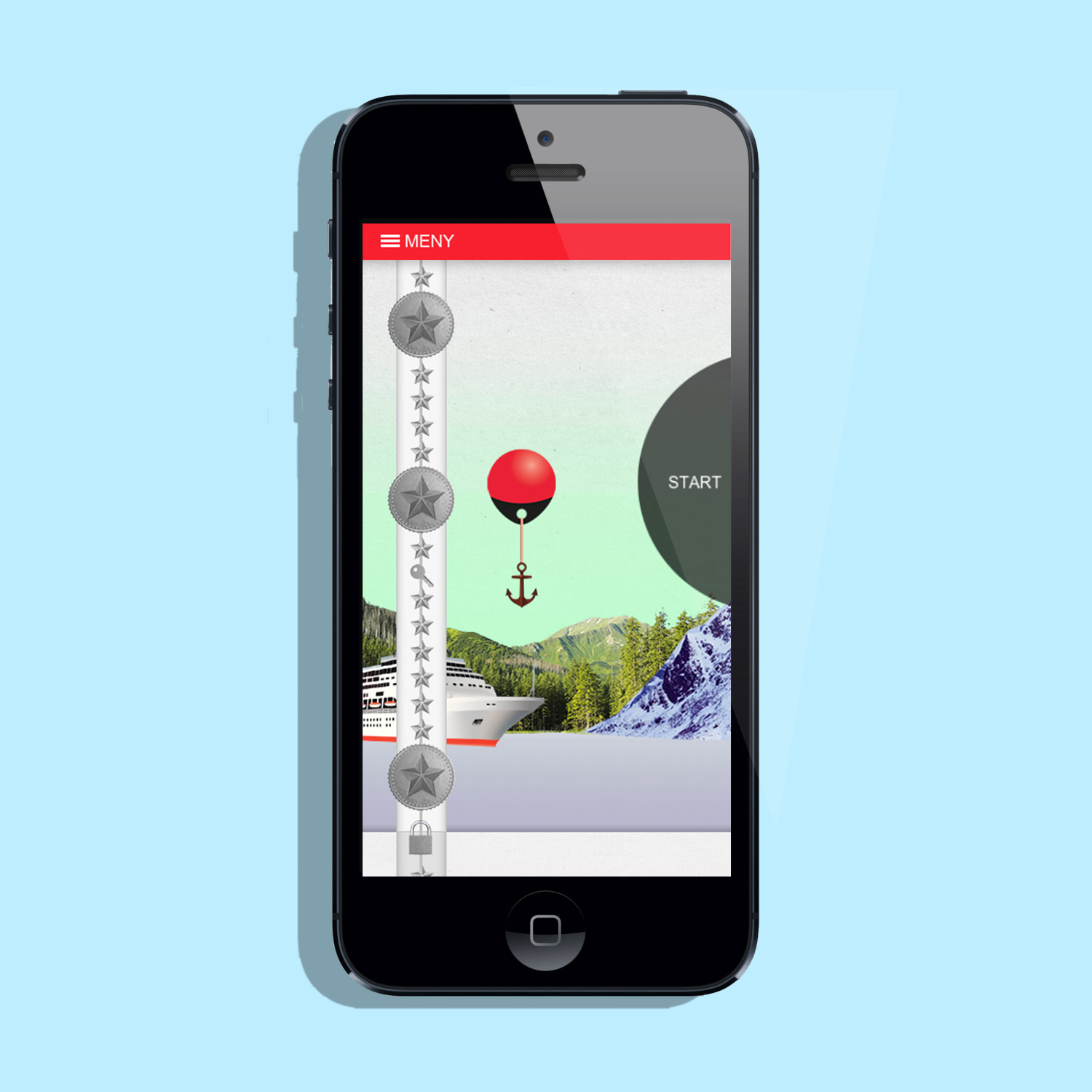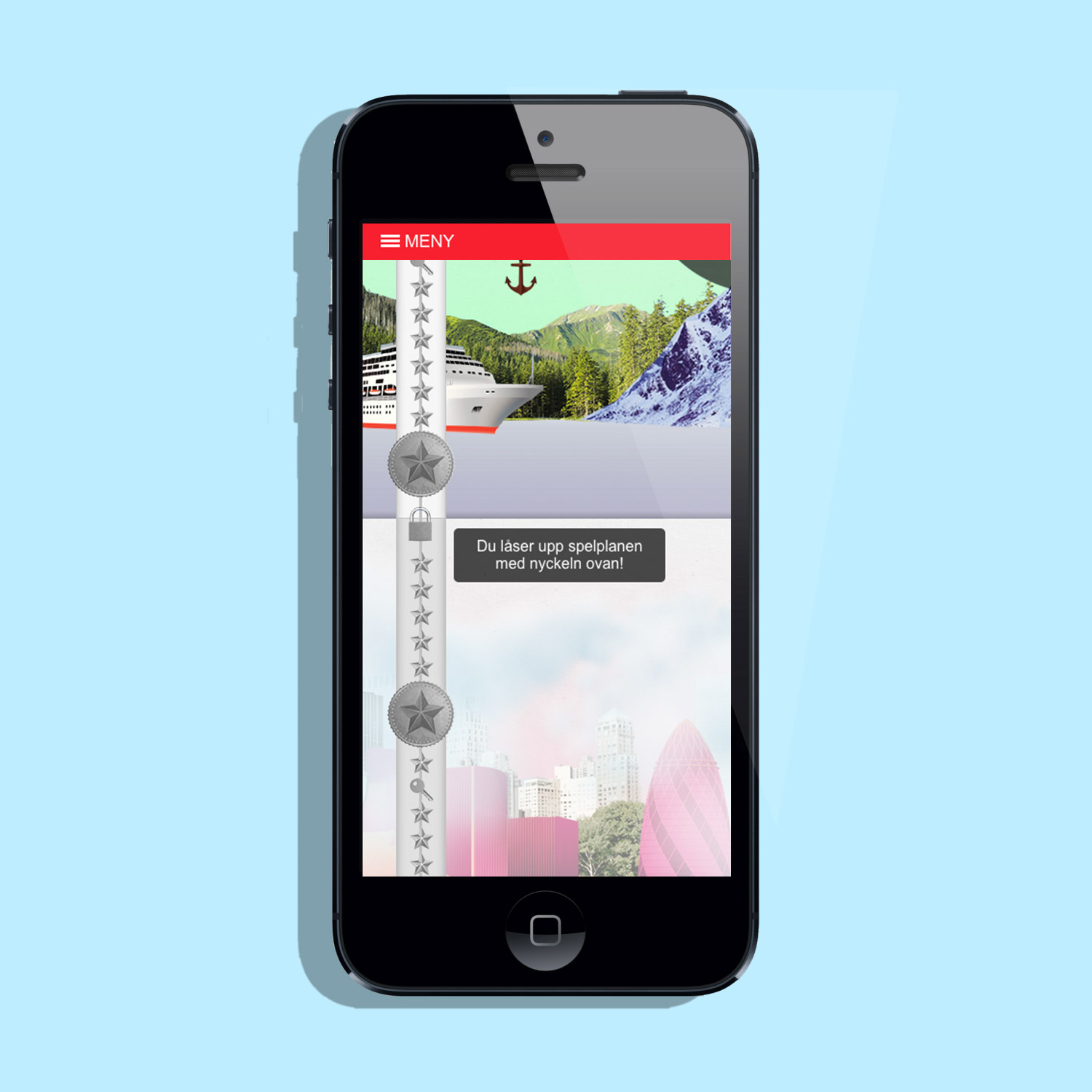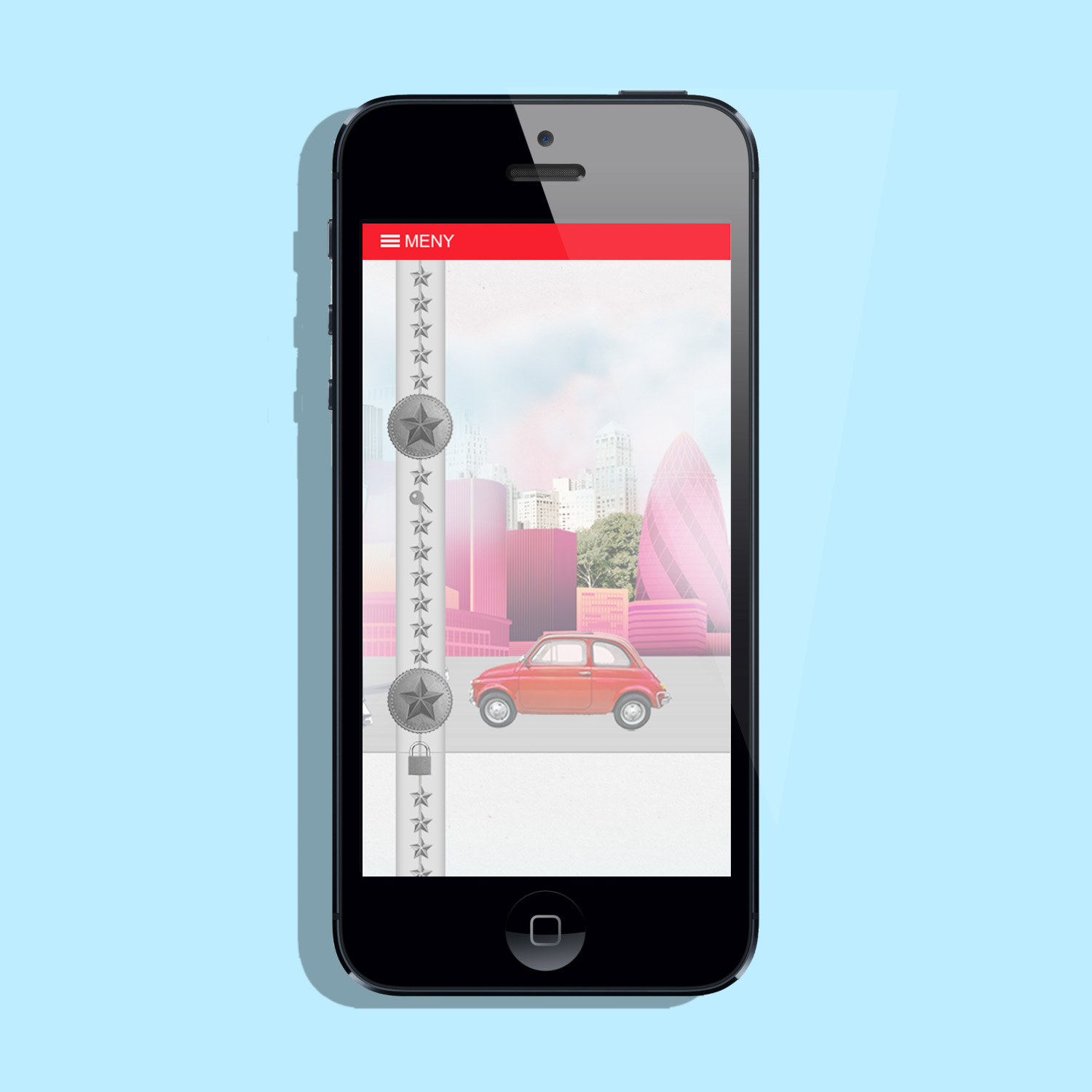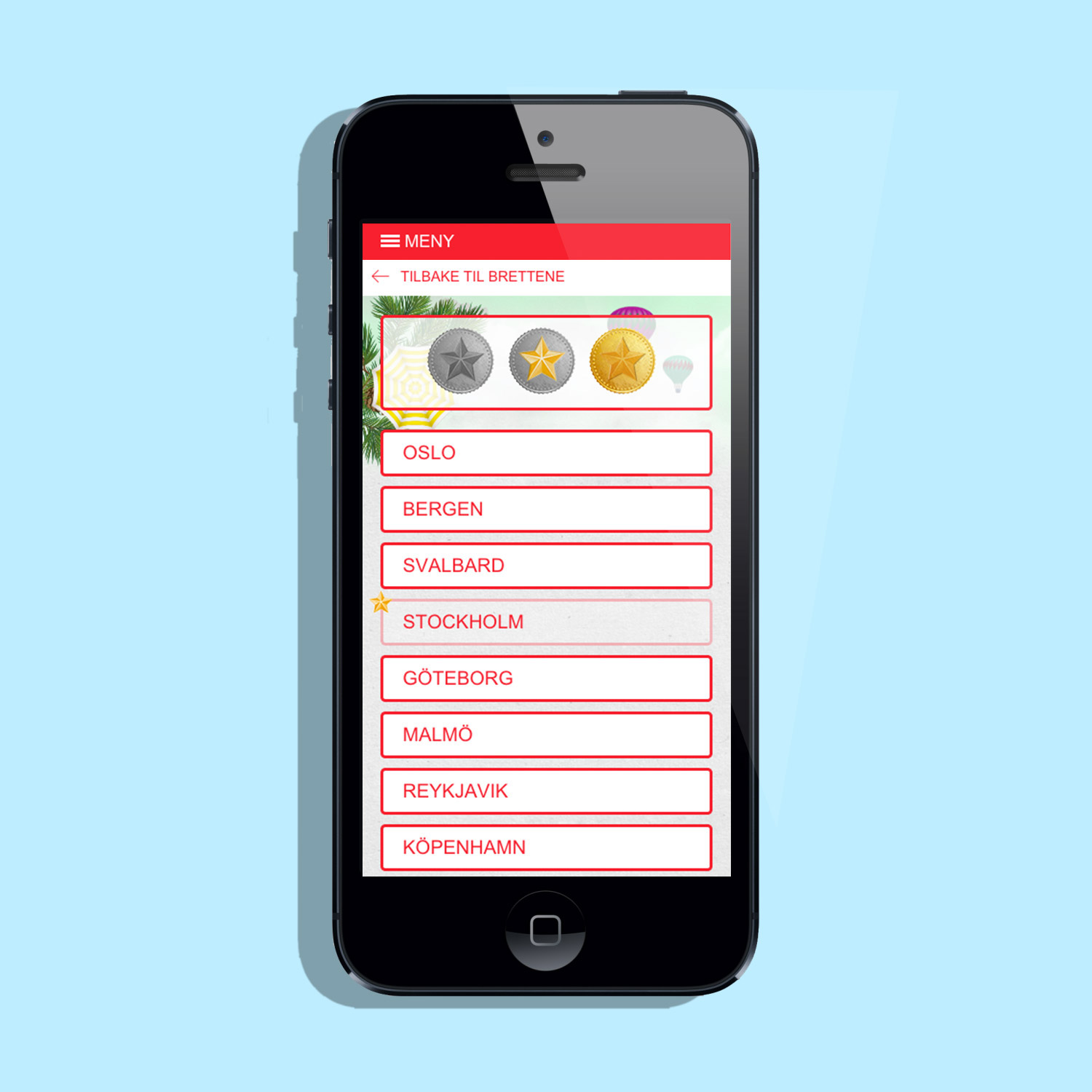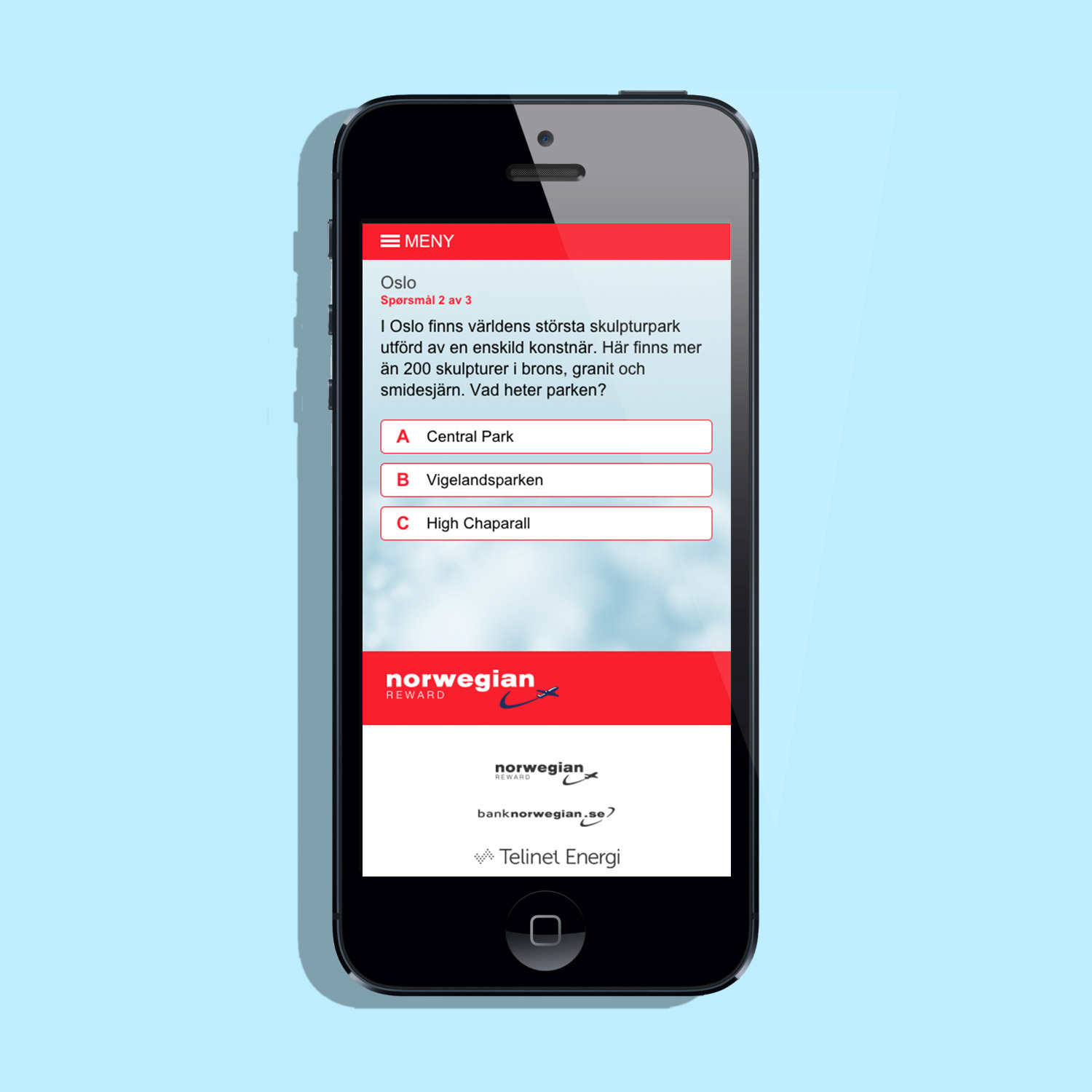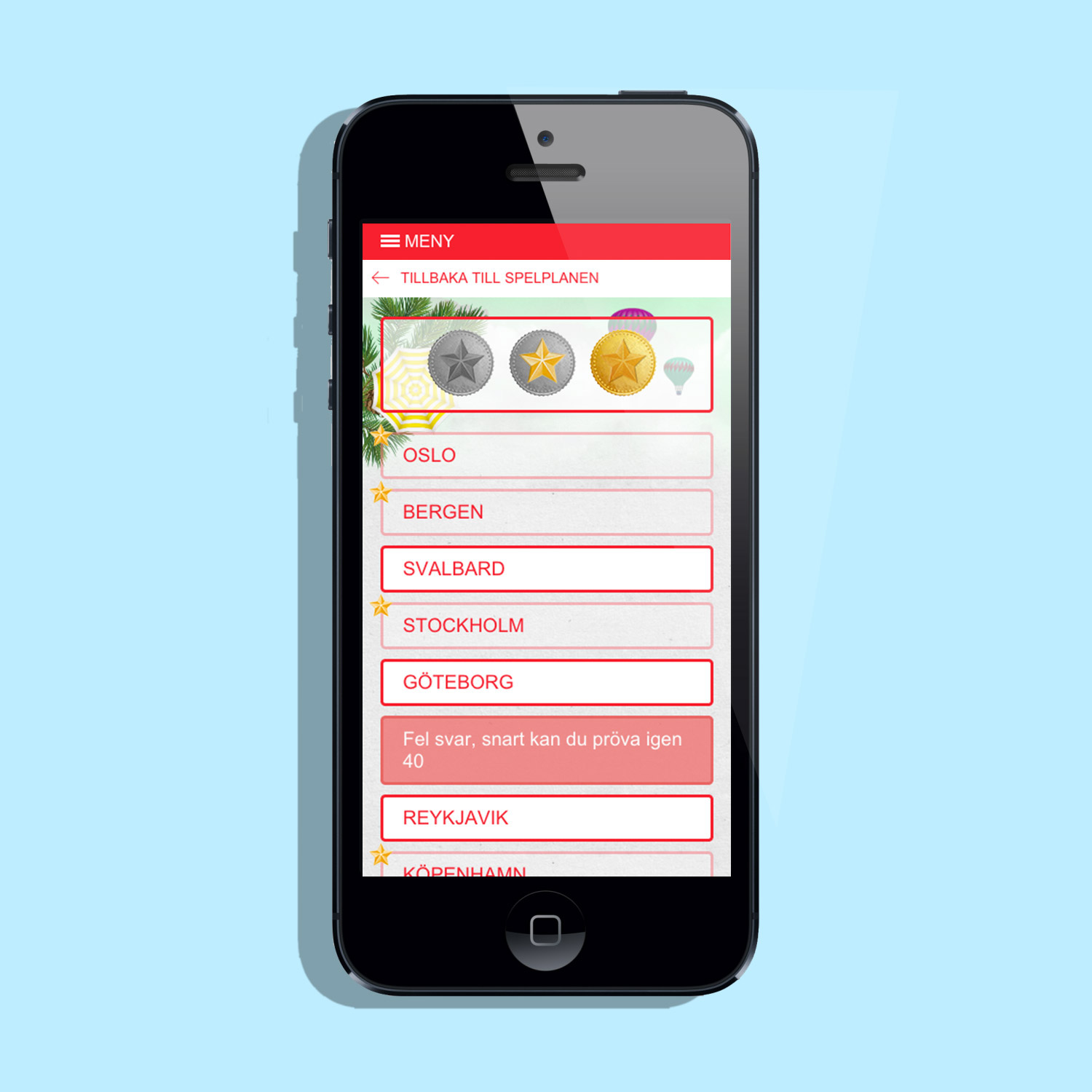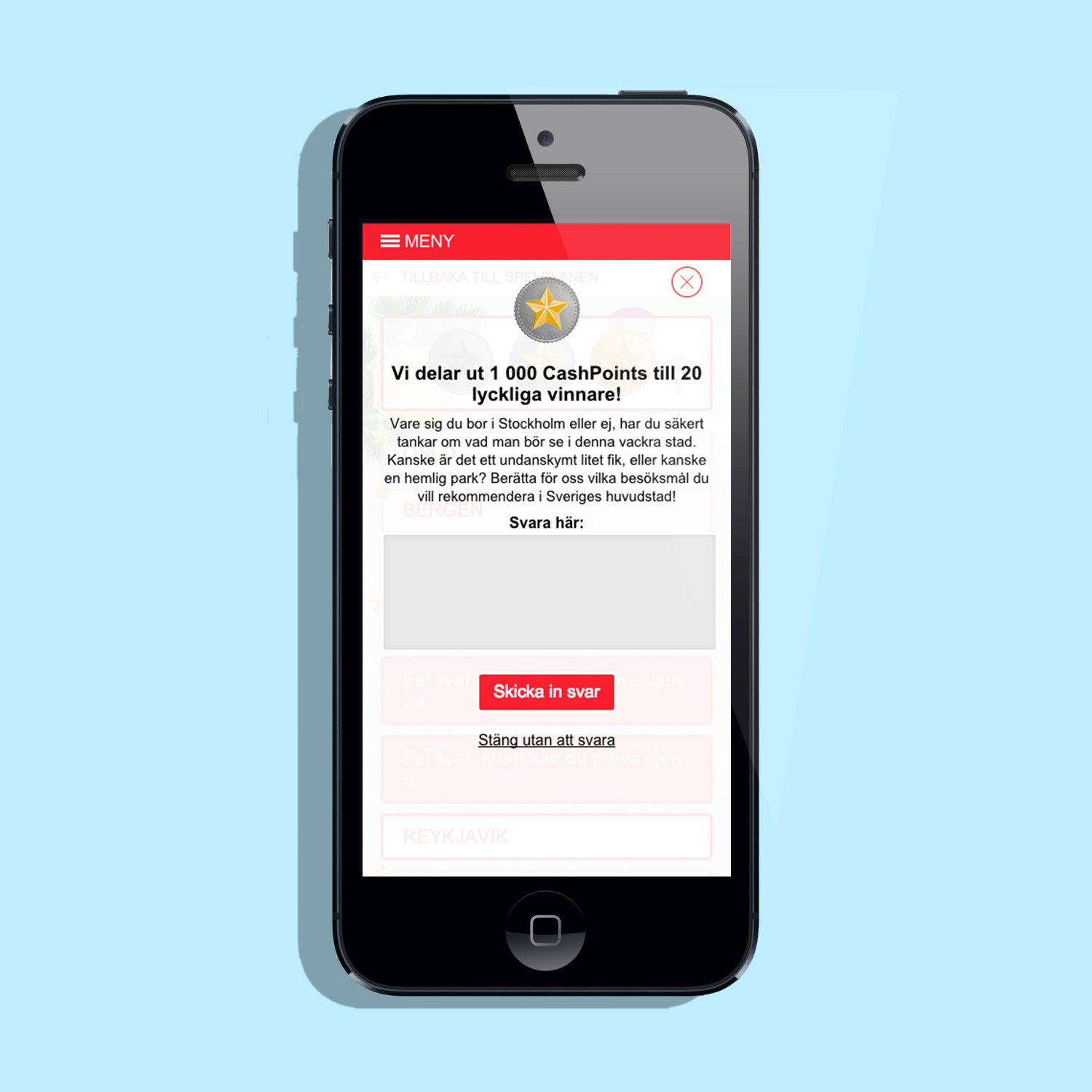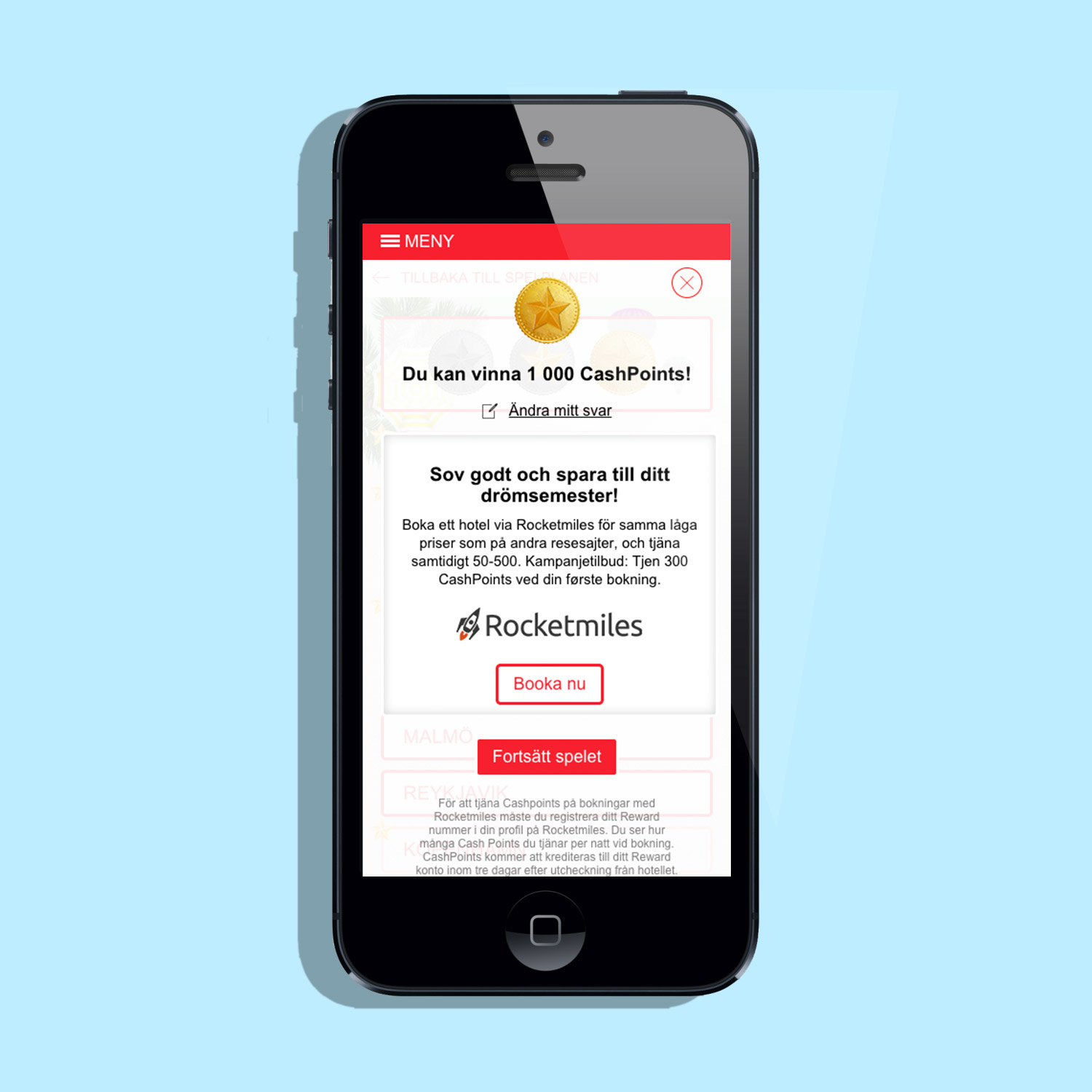 Idea and concept is developed by the creative team: Kristin Selfors and Edle Bugge
Consultant, Interactive designer and Producer : Tina Jørgensen
Original design: Lisa- Mari Stenhaug
Front-end developer: Fredrik Sethne- Andersen
Back-end developer: Jon Babsvik
Redesign: Helene Devold

Schjærven Reklamebyrå AS